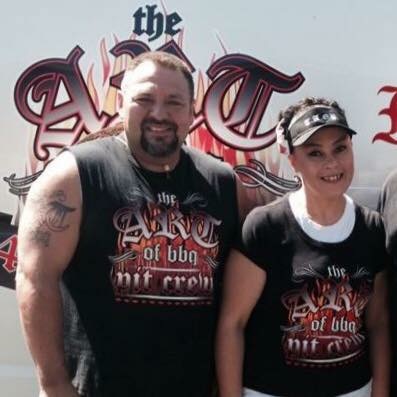 The ART of bbq LLC a.k.a TAOB began with Art & Jenn's passion for cooking flavorful food and bbq.  We took our time crafting a memorable bbq experience consisting of not just great tasting food, but food also served with a genuine "when you choose us, you're family" hospitality.  Our award winning ribs and chicken are like no other, gently dusted with our special rub accompanied by our secret sauce- but we don't stop there.  We take just as much pride in preparing our sides as we do our meats!  Our menu offering is simple, but what we do- we make sure we do it extremely well.  TAOB is putting a twist on traditional bbq with West Coast American, Latin, Island flare (it's all built into our unique seasonings and flavor)!
Our catering services are open 7 days a week!
 Whether your event is big or small, we specialize in them all.  So contact us for all of your catering and special occasion event needs.
 We look forward to hearing from and working with you soon…